New Series Coming Soon
C4's 12th Home Built!
Thanks to Cheryl Walker and the BCM team, our 12th home was built for a very special family! The recipient is the son and his family from the 1st Baja home we built some 18 years ago!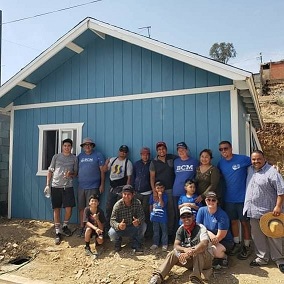 Welcome Victory Outreach - Spanish Ministry to C4 Church!
We warmly welcome the Victory Outreach - Spanish Ministry and Pastor Sergio to our facility! They will be offering a Spanish service every Sunday beginning at 11:30am. Stop by to meet and worship with this wonderful group of brothers and sisters.
P4 Prayer Tent
Need prayer? Want to pray for people? Stop by the P4 prayer tent, open Sundays from 8:30am through duration of the service. (People Praying for People in the Parking Lot)
Ministry to LA's Skid Row
Join us the last Saturday of every month as we go to LA's skid row, sharing and caring for friends living on the streets of Skid Row.